Vessel Reports
You can use My Vessels Mode to set up email reports with the following information for all vessels in a group:
Identification: Vessel name, IMO number
Current navigational data: Position, Speed and Navigational status
Voyage information: Last port, Destination port and ETA
Owner and Manager
How to set up email reports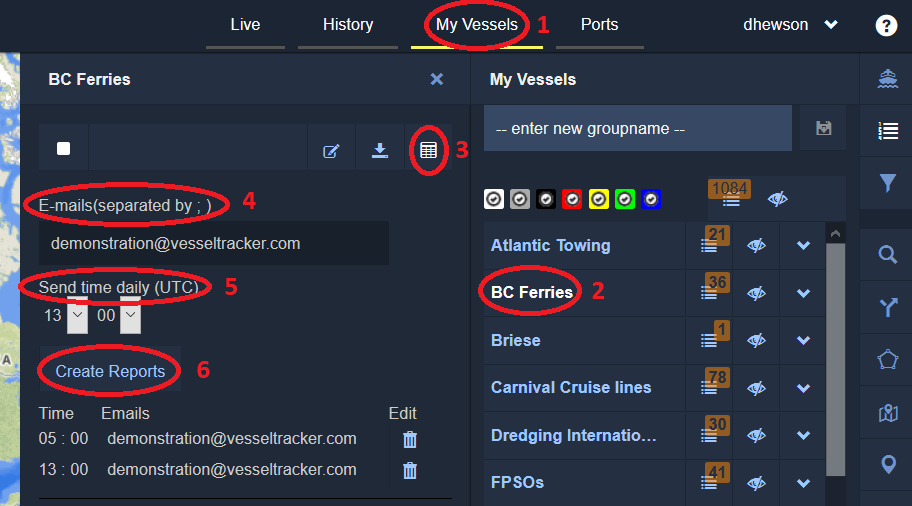 Click on My Vessels Mode.
Click on the name of the group you would like to receive positions to open it in the second sidebar.
Click on the report icon at the top right of the second sidebar.
Enter one or more email addresses to receive the report, with multiple email addresses separated by a semicolon ( ; )
Select one or more times (in UTC) to send the report.
Click on Create Reports to finish.
You will now receive a daily email from admin@vesseltracker.com containing your report as a PDF attachment.
You can also delete reports that you have created by clicking on the garbage can icon

.