Routing Tool
The routing tool can be used to calculate:
a vessel's distance from a port and estimated time of arrival (ETA), or
the distance and ETA between two positions or ports.
You can modify a route to avoid specific canals, straits or regions.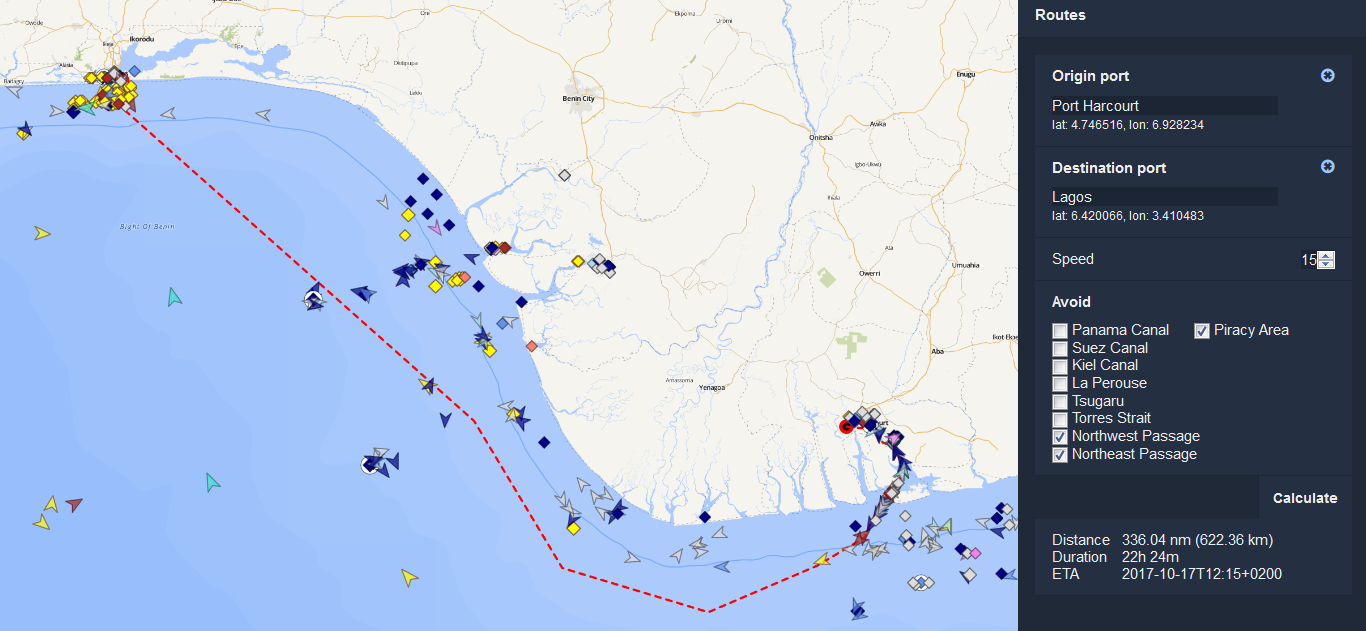 To define the start and end points of a route:
To use a port that in the Vesseltracker database, enter the full port name into the text field or type the start of the port name and click on the correct name when it appears in the pop-up list.
To define an exact point, click on the locator icon and mark the exact location on the map that you would like to use. Instead of a port name, the text [Coordinates] will appear, with the exact latitude and longitude of the point below.
After you have selected the start and end points of your route:
Choose the assumed vessel speed (in knots). The default speed is 15 knots.
Specify any particular canals, straits or regions that you wish to avoid.
Click on Calculate. The route's distance, duration and ETA will appear at the bottom of the sidebar.
Avoiding specific canals, straits or regions
You can compare alternative routes between two points by choosing to navigate through, or avoid, specific canals, straits and regions.
To do this, click or unclick as many specific options as you like under the Avoid section of the sidebar and click on Calculate to recalculate your route.