Using the Map
Search bar
Returns vessels, ports, berths and other geographic locations.
Vessels can be queried by name or identification number (i.e. IMO number, MMSI number or call sign).
Vessel Information Pop-Up
Hovering over a vessel with the mouse will show a pop-up with basic vessel information.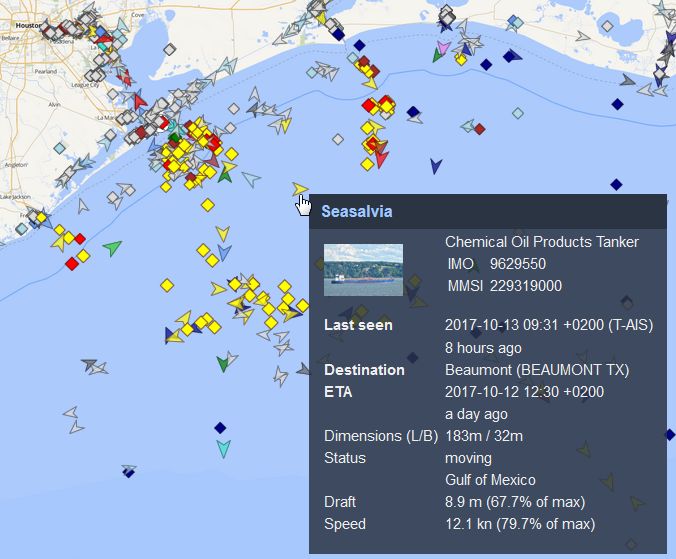 Moving the Map
Move the map by:
Clicking on the map with the left mouse button and dragging it to the area of interest
Using the ← → ↑ ↓ keys on your keyboard.
Zooming in and out
The zoom tool is at the top left of the map. Your current zoom level is displayed as a number between the + and - buttons.
Zoom in and out by:
Using your mouse wheel

Clicking on the zoom tool buttons (+ to zoom in, - to zoom out, world icon for max zoom out)

Drawing a rectangle with the mouse while pressing the Shift key on the keybard. The map will zoom in to this rectangle.

Distance measurement tool
To use this tool:
Click on the ruler icon at the top left corner of the map.

Click once with the left mouse button to indicate the starting point for your distance measurement.

(Optional) Define additional points along the route by clicking once with the left mouse button again.

Double-click with the left mouse button to mark the end point of your distance measurement.
The default measurement units are kilometers. To change to other available units (miles and nautical miles), click on the units icon

below the ruler icon.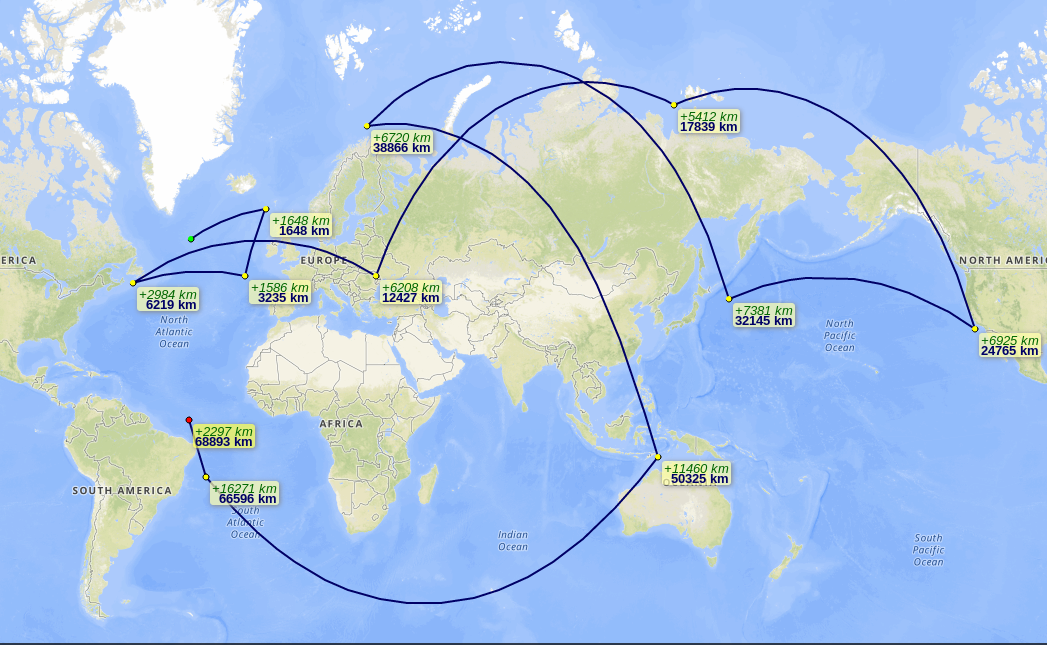 Vessel Icon Color Legend
You can mouse over the colored green dot icon

to display the full vessel icon color legend: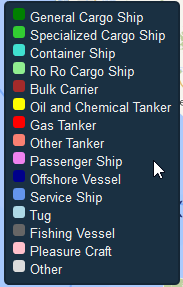 Mini map
At the bottom left of the screen, there is a mini world map that shows the current zoom area outlined in orange.
You can hide the map by clicking on the down-left arrow icon

.